about us - jon winslow and connie carrigan
(click on image below to see art)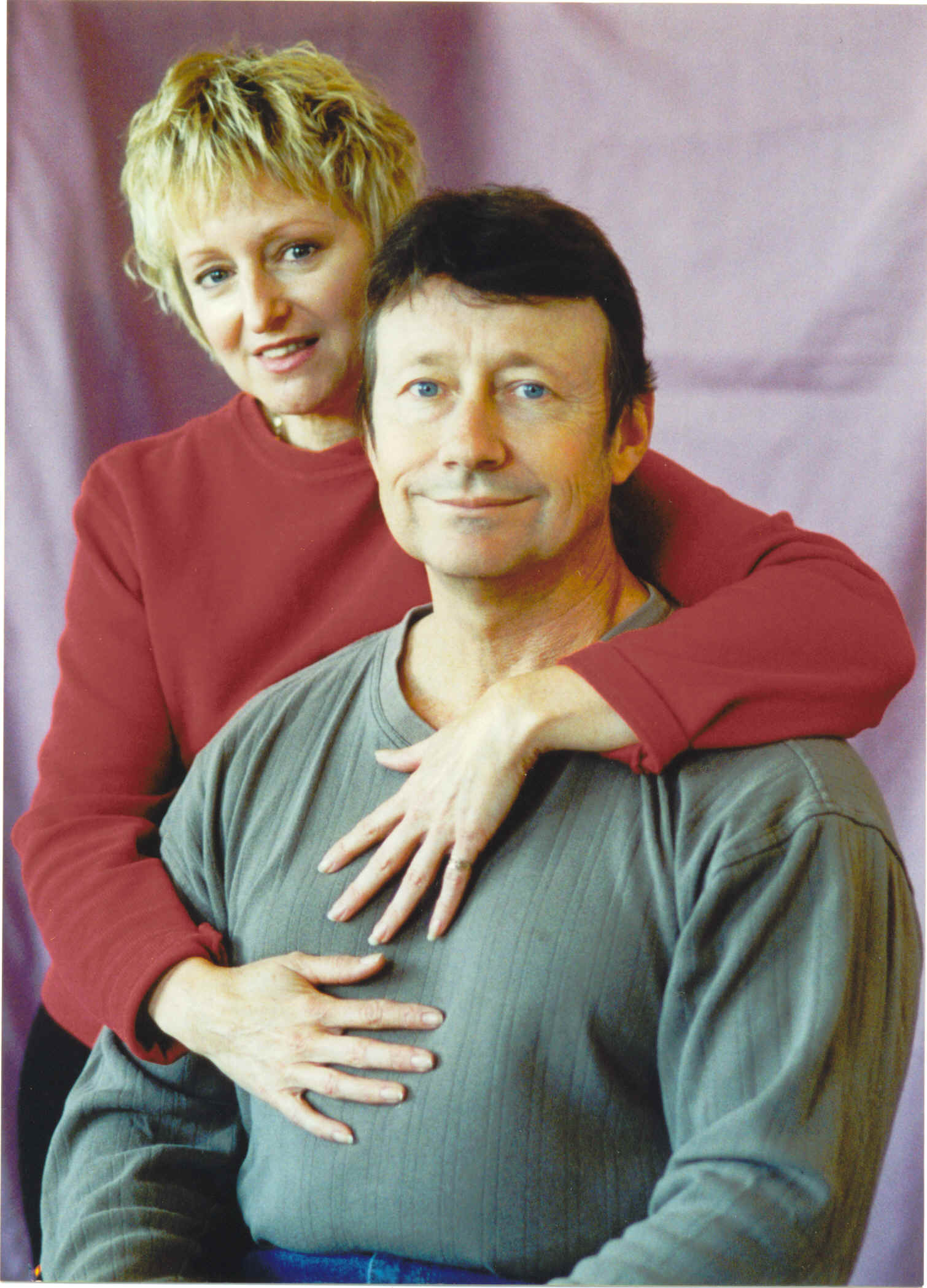 Jon Winslow and Connie Carrigan are professionally trained and award winning Pensacola artists having spent many years honing their craft as successful individual artists. Both have hit their groove when they found Florida sand and snow white beaches in their scandals. They have "taken a walk on the wild side", finding their groove in painting "funky" tropical scenes that includes Caribbean flavored beaches decorated with "get-away" shanties, beach cottages and quaint villages, wildly colorful palm trees, beautiful sunsets, tropical/exotic wildlife, and much, much more. They mainly use acrylics painting with bold color, and creatively fun design much to the delight of their valued customers - a large and rapidly expanding group of individual art collectors, commercial decorators, business establishments, art galleries, etc. Their versatility to paint in many styles ranging from primitive, impressionist, to tightly rendered realism are gifts that most artists envy, but many will never achieve. Jon also creates wildly funky house portraits much to the enjoyment of the many happy clients who have commissioned him to do so.
Jon and Connie have individually sold hundreds of tropically flavored scenes to art collectors all over the United States. Jon was invited and participated in the prestigious Dec 2005 International Biennale of Contemporary Art in Florence, Italy. He was selectively noted in the acclaimed Art Fairs International Magazine by a New York Art Critic for his "Funky Floridian Landscapes" during the Biennale. His paintings have graced numerous publications and he has won numerous awards at the different art festivals he has entered over the years. He has been interviewed on TV painting on the streets, a humble beginning to a now fully emerged professional artist. Jon and Connie were Guest Artists showing their paintings along with the highly prestigious Vienna Boys Choir in Panama City 2007. Jon's art was displayed and represented at the New York, New York City International Hotel and Restaurant Show in 2006. Many more appearances and publications have been graced with Jon and Connie's art presence.

Jon also paints boldly, dynamic, and colorful Abstracts generally in a large format. See his work on this site under his Abstracts menu option.

Jon and Connie have display and sell fine art pieces for various commercial enterprises including the Cactus Flower Restaurants, the Native Cafe on Pensacola Beach and other galleries/commercial enterprises in Florida and out of state.
updated 09/01/14